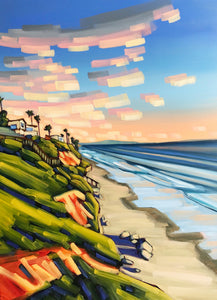 Double-Matted print by artist Grant Pecoff featuring a sailboat in the aqua waters of the islands.

This print comes with a double mat and is printed on high-quality fine art paper.  It includes a brief description about the artist attached to the back and is available framed. The original image of this painting is cropped or squeezed to fit the 8x10 format. 

Grant Pecoff's art passionately invites our hearts to awaken and to expand our imaginations to be filled with endless possibilities. Take a trip into Grant Pecoff's art and uplift the vibration in your world!