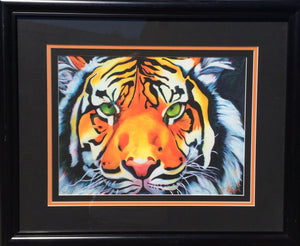 Framed Triple-Matted Limited-Edition Paper Giclee #8/200
 Outside Frame Dimensions: 22.5" x 19"
Dimensions of Paper Giclee:  14" x 10"
Minor scuffs on Frame
List Price: $600  Sale Price: $150.
Pecoff's art passionately invites our hearts to awaken and to expand our imaginations to be filled with endless possibilities. Take a trip into Grant Pecoff's art and uplift the vibration in your world!