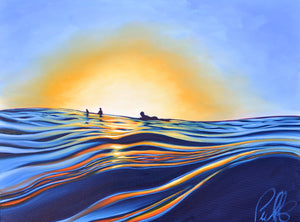 JUST SOLD!
Original Oil on Canvas
24" x 18"
Inspired by Grant's time in the water..."some of the best moments in my life are from being in the water, immersed in the liquid soup, light reflections dancing all around me, they mesmerize me and make feel as though I am living in a moment to moment dream."
Expect a 2-4 week delivery time.