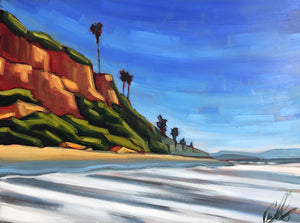 Original Oil on Wood 16" x 12"
(framed in Maple Wood)
Inspired by the coastline at Cardiff. As long as the tide cooperates, this is a great beach to walk on...secluded from Highway 101 by the high bluffs, with views of Swami's to the north and views of La Jolla to the south. Good waves and not too crowded.