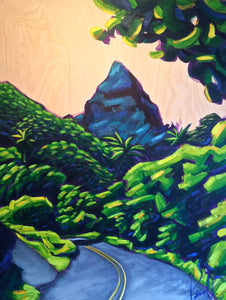 Original Acrylic on Wood 18" x 24"
Painted on Birchwood, this new original captures the wild feeling of heading into the lush jungle of the Na' Pali Coast in Hawaii. 
Pecoff's art passionately invites our hearts to awaken and to expand our imaginations to be filled with endless possibilities. Take a trip into Grant Pecoff's art and uplift the vibration in your world!